Joseph Fuschetto Presents on Current Immigration Issues to Purdue University Students
Bunger & Robertson attorney, Joseph Fuschetto, presented virtually during "Immigration 101" to Purdue University students. Immigration 101 was hosted by the Krannert School of Management, Professional Development Center at Purdue University.
During the presentation, Joe, along with co-panelists Mercedes Badia-Tavas and David Wilks, discussed recent immigration changes, common visas avenues for international students, and F-1 visa compliance.
About Joe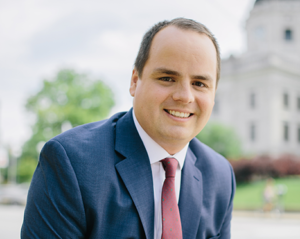 Joseph Fuschetto is an associate at Bunger & Roberston and advises both corporations and individuals on their immigration needs, including H-1B visas, L-1s, O-1s, and Permanent Residence. You can learn more about the immigration services Bunger & Robertson provides here. Bunger & Robertson is a full service law firm that has been serving Bloomington and Southern Indiana for nearly 70 years.
Featured image photo by Agus Dietrich on Unsplash